I don't want to be billed next year. How can I disable this?
You can disable the auto-renewal option at any time from this page https://yithemes.com/my-account/my-subscriptions/. If you see a toggle button (ON/OFF) under the column Autorenew, you can switch it to OFF and you will not be charged for the next year renewal.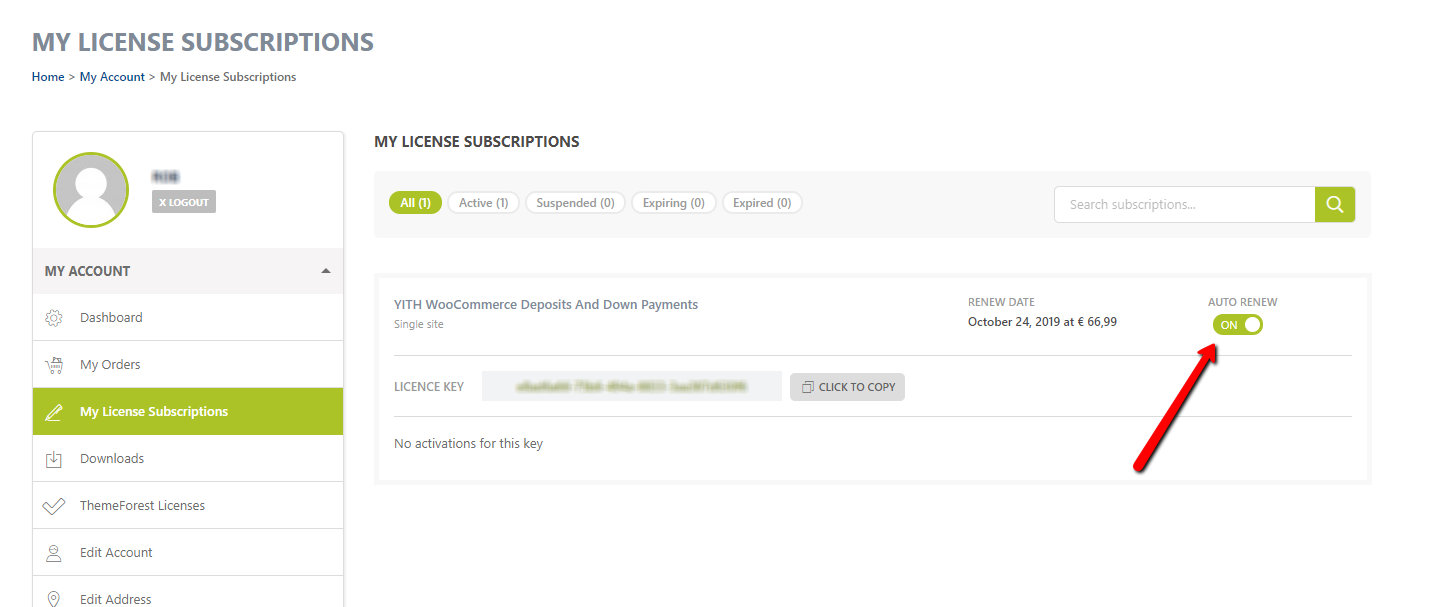 On the other side, if you see the button "Renew", you don not have the renew option enabled, meaning it will not be renewed automatically.