I don't want to be billed next year. How can I disable this?
You can disable the auto-renewal option at any time from this page https://yithemes.com/my-account/my-subscriptions/If you see the button "Renew", you don't have the renew option enabled, so, you can leave it as is.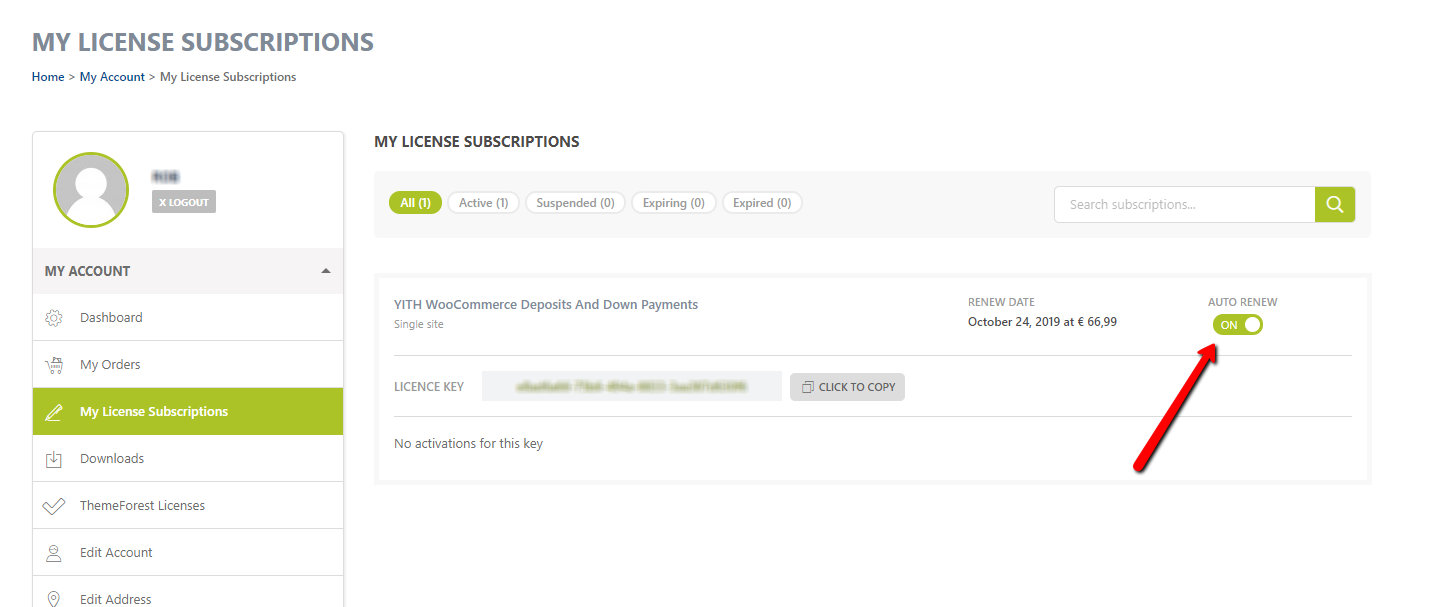 On the other side, if you see a toggle button (ON/OFF) under the column Autorenew, you can switch it to OFF and you will not be charged for the next year renewal.