Why can't I use PayPal to pay, even if I have funds on my account?
Are you unable to create the subcription despite you have enough funds on your account?
Don't worry: the issue is often easy to fix. PayPal doesn't allow recurring payments unless you have credit cards or bank accounts linked to it, and they need to have enough funds as well.
That's the reason why purchases often don't go as intended: doesn't matter if you have thousands of dollars in your PayPal account, if you don't have a credit card linked to it, then you can't pay for a subscription service.
So let's check whether or not you have credit cards linked to recurring payments and what to do in case you don't have any.
Access your PayPal account and go to the "settings" section.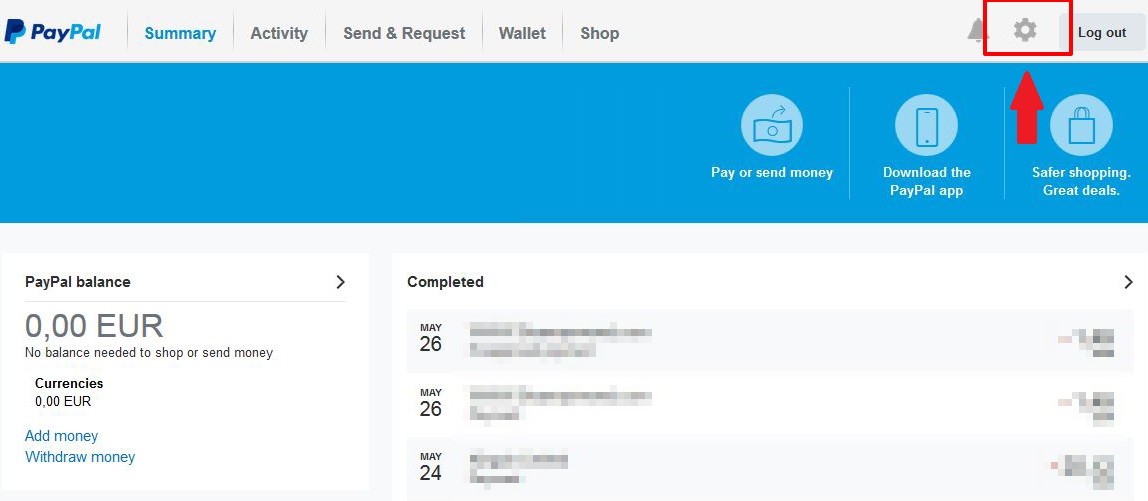 Now click on "Payments":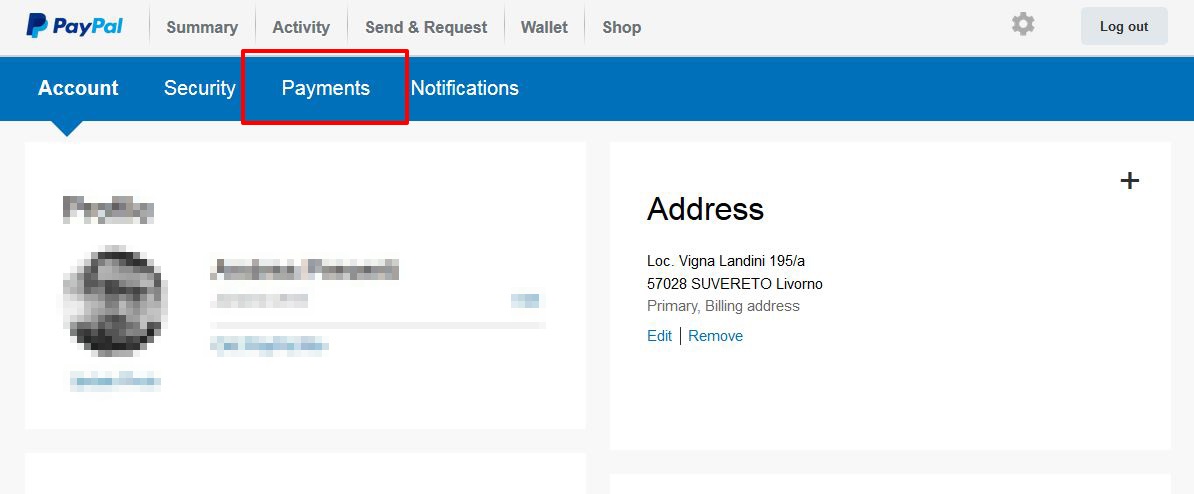 In the page that will open, click on "Preapproved Payments":
A new page will open including all those pre-approved payments and recurring payments currently active on your account. In this page click on "Set Available Funding Sources":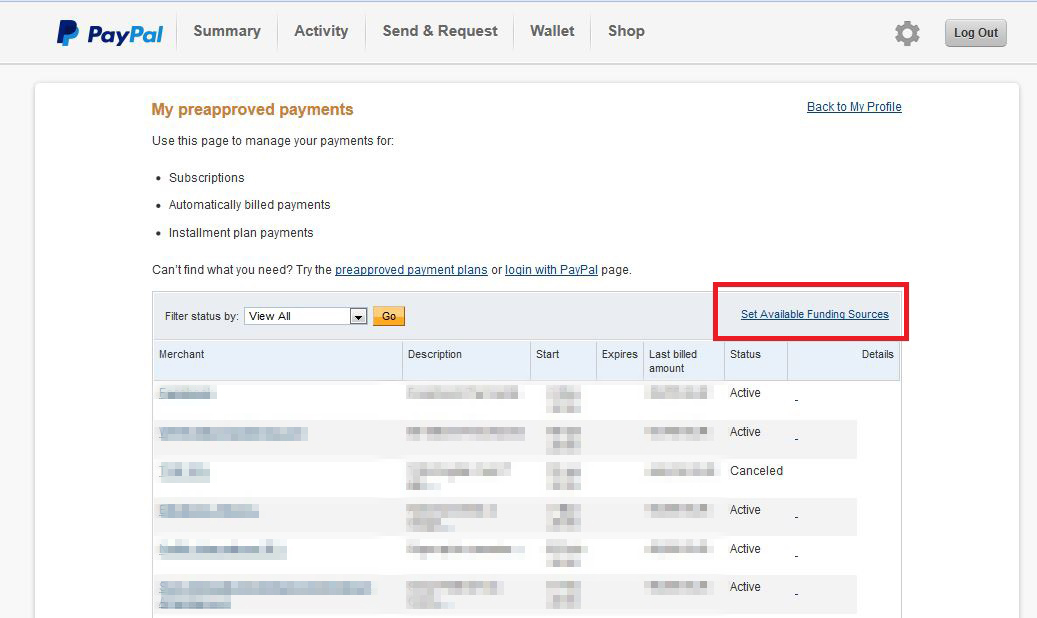 Here you can see the credit card and bank accounts set as source for these payments. Don't worry: PayPal will always withdraw from your account funds first, but in order to create a recurring payment you need to have credit cards linked to it and it needs to have enough money in them, so let's find out:

Important: Sometimes the issue lies in the fact that that the credit card linked to your PayPal account and flagged as primary source for payments is expired or out of funds. I recommend you disable all the cards and accounts with no funds as sources and only leaving the active ones. Attept the payment once again after doing this.
In case you don't have any account or card linked to it, you can do so by going to "Wallet":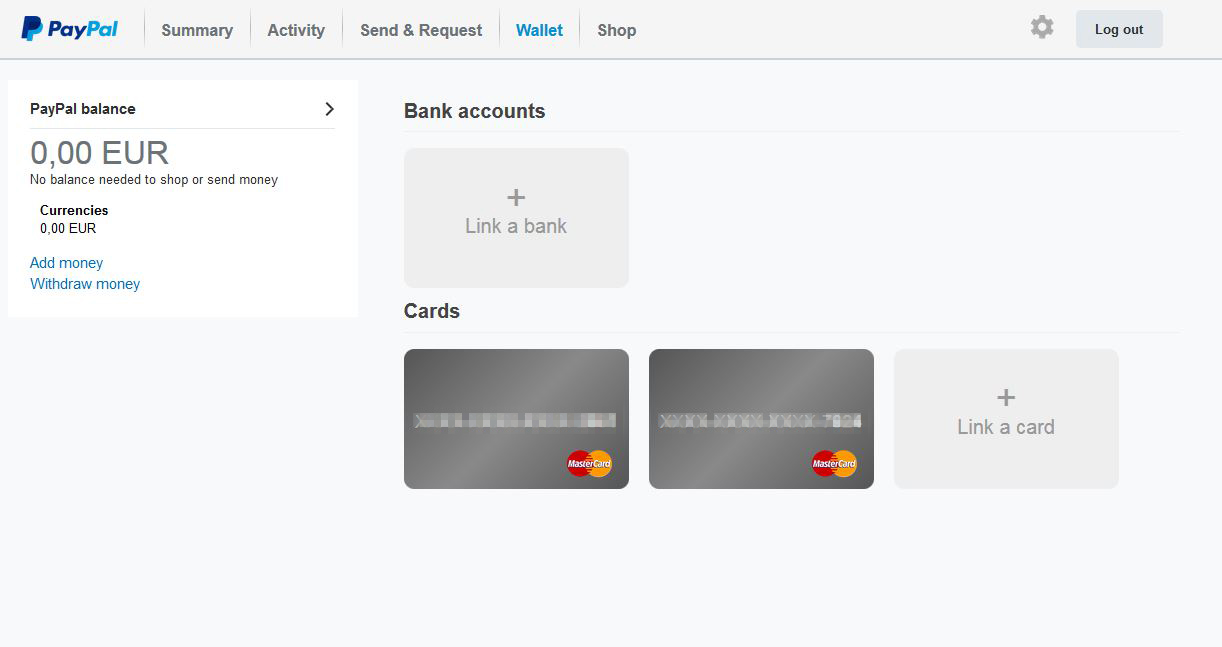 Here you can choose whether you wish to link a card or bank account In the first case a new page will open that will allow you to enter your credit card details: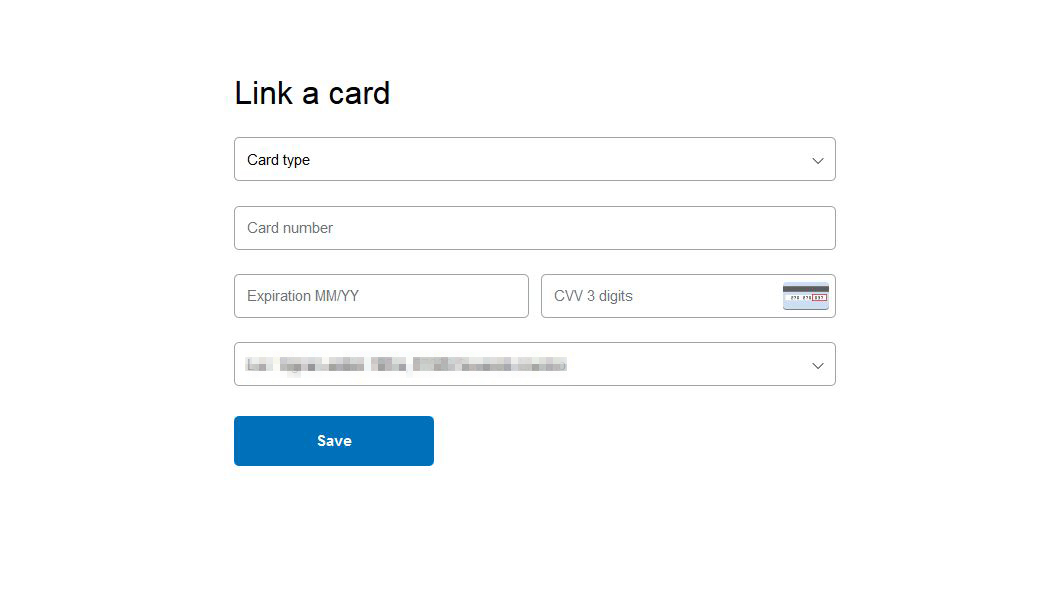 While to link a Bank account, you are going to need yout IBAN code: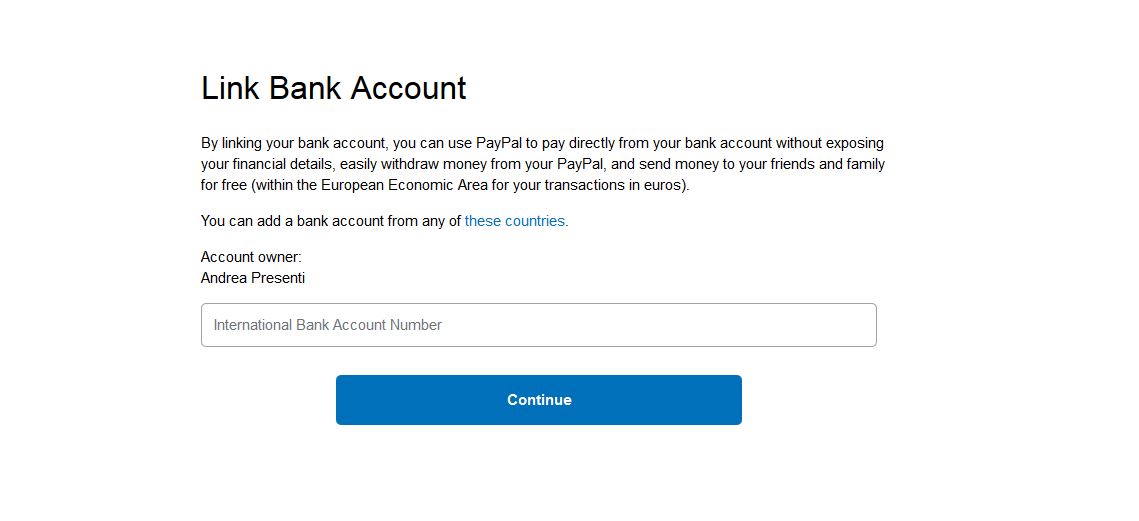 Important: Adding a method as a PayPal payment source takes a few days. In order to verify you are the actual owner of that specific credit card or bank account, PayPal will create a new transaction on your account balance with a specifi ID code you are going to enter in your profile to confirm the ownership.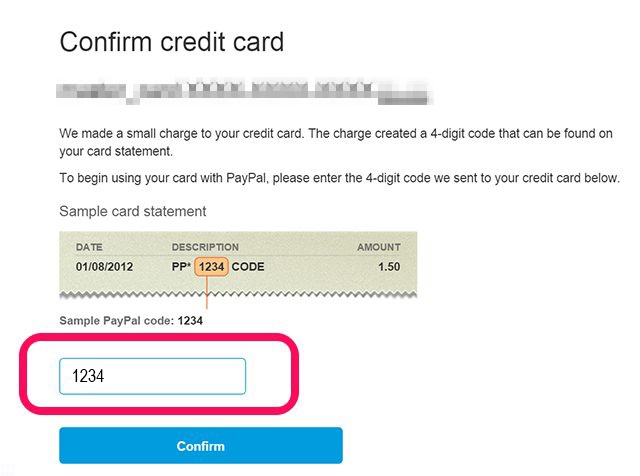 Now repeat the initial procedure in order to be sure the card or bank account has been accepted as funds source.


You should now be able to carry out the subscription to our Club service using PayPal. In case you would experience any other payment issue, please contact us and let us know here.