Transfer a product subscription from one YITH account to the other
After many requests from our customers about the possibility to transfer a product license key from one account to the other, we decided to add this functionality for all YITH Customers that have an active subscription (not valid, though, for transferring Club subscription licenses).
From now on, in the "Subscriptions" section in My account area, you will be able to find a new field to transfer the active subscription to another YITH customer.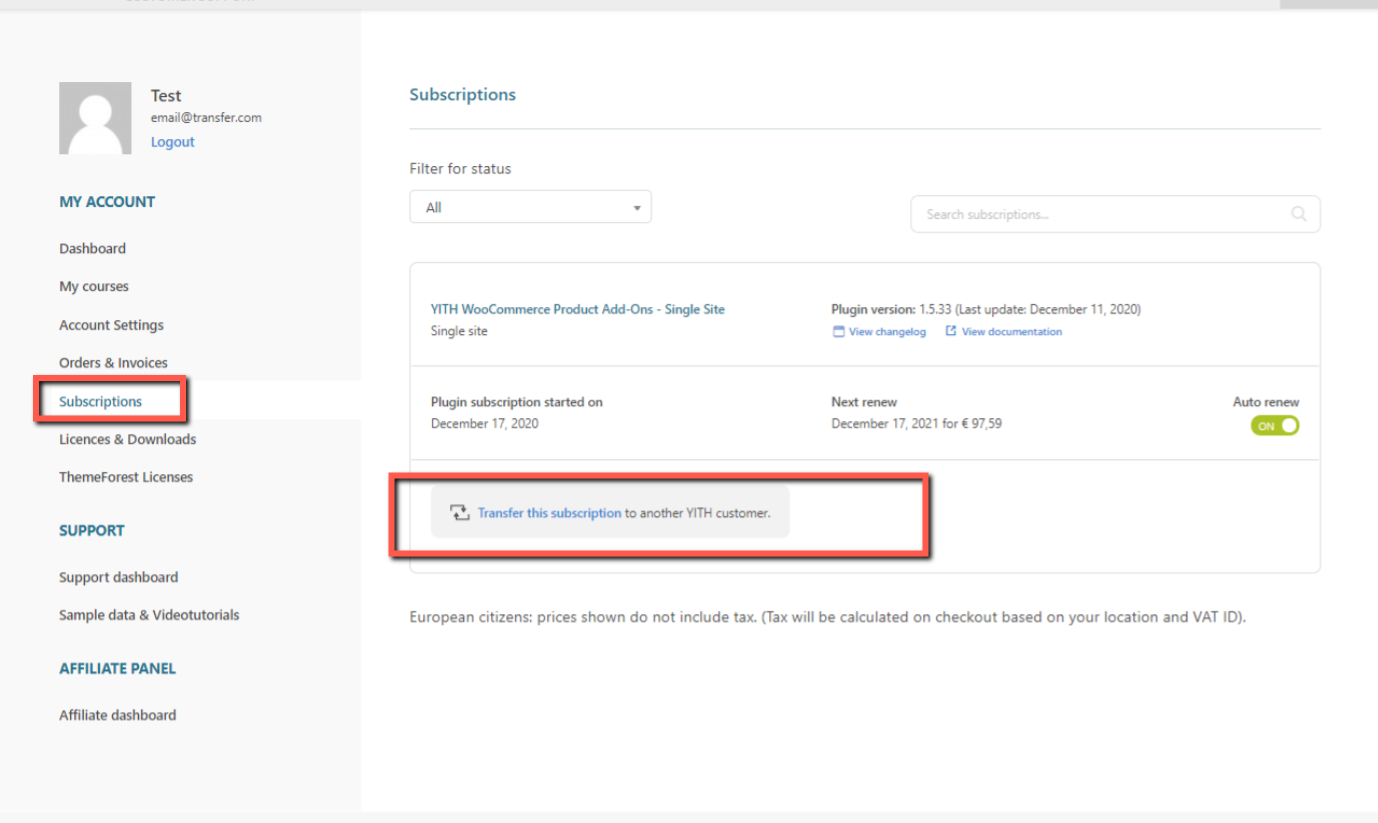 After clicking on "Transfer the subscription", you will see a modal window where you can choose how to transfer the key.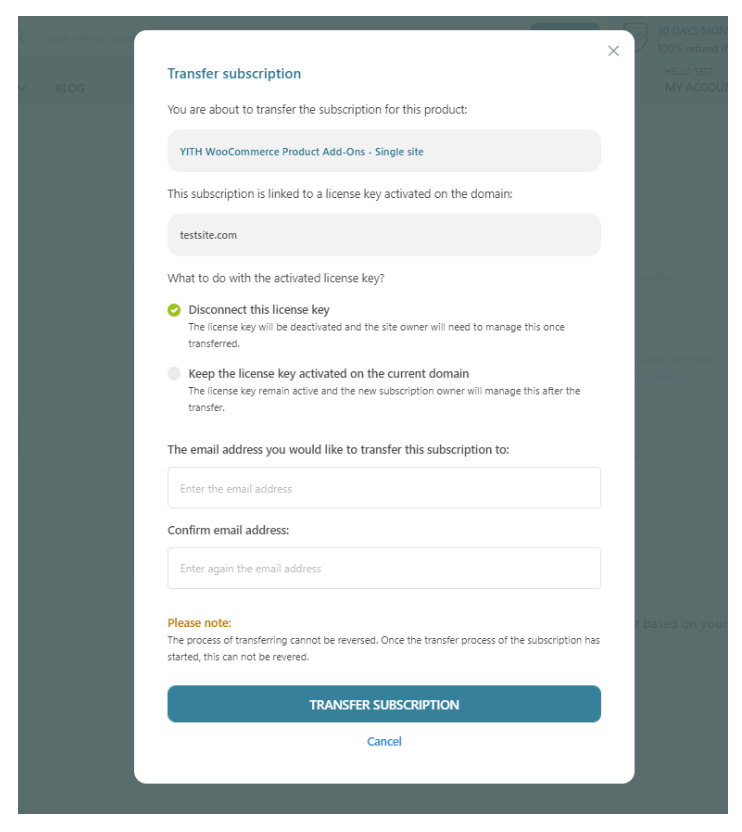 You will be able to choose whether to keep the license activated on the site where it currently is (for example, if you are a developer and you're transferring the key to your client) or disconnect the license from the older domain and let the new owner activate it on a new URL.
You will have to enter and confirm the email address of the customer to whom the license will be transferred. Even if you enter an email address that does not match any user profile in our system, the user will be able to accept the transfer at a later stage, when he/she registers an account.
Once clicked on the "Transfer subscription" button, you will not be able to undo this action.
In the "Subscriptions" section, you will see your license transfer request marked as "pending" as long as the receiver confirms and accepts the transfer.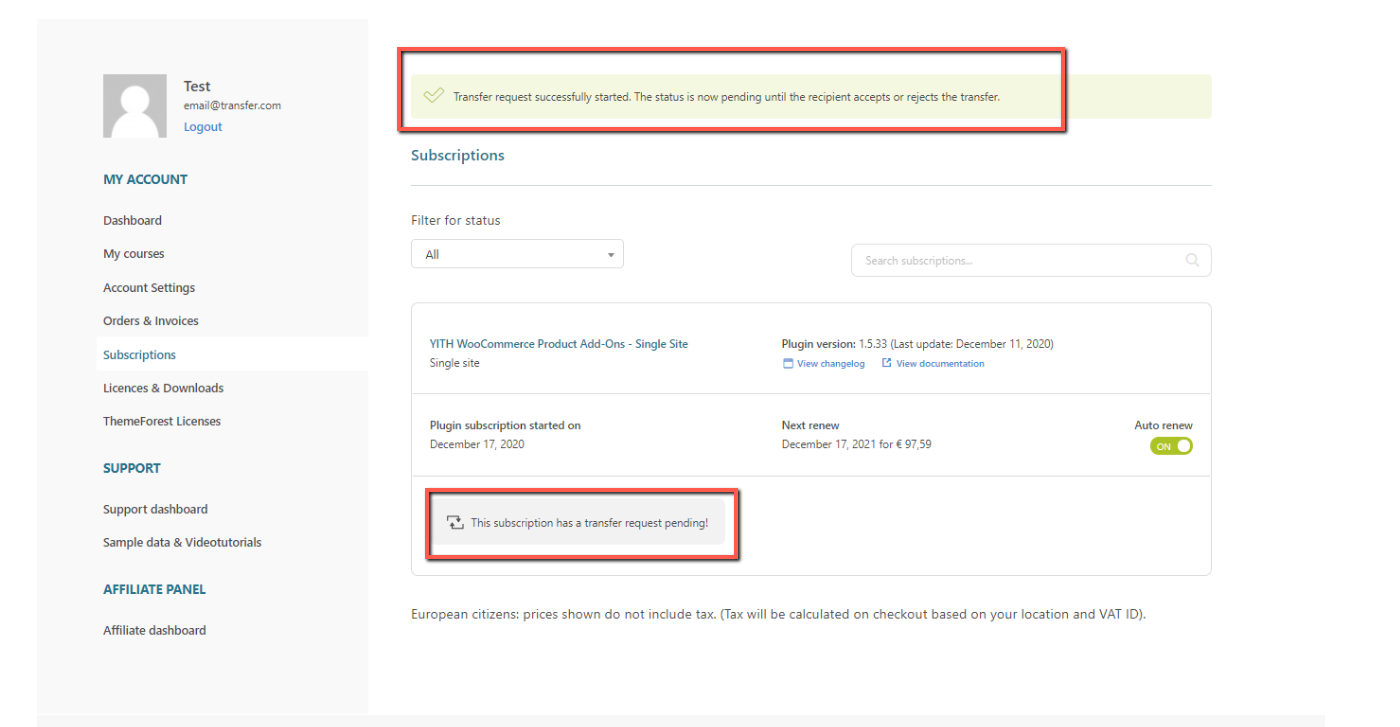 The receiver will see a notification message in My account as you can see in the picture above and will be able to either accept or reject the license transfer.
If the transfer is rejected, the subscription will be assigned back to the original account. If the transfer is accepted, there are two requirements to meet, though:
The billing address must be filled out.

A valid payment method must be set up in the new account (this will be used for the product renewal).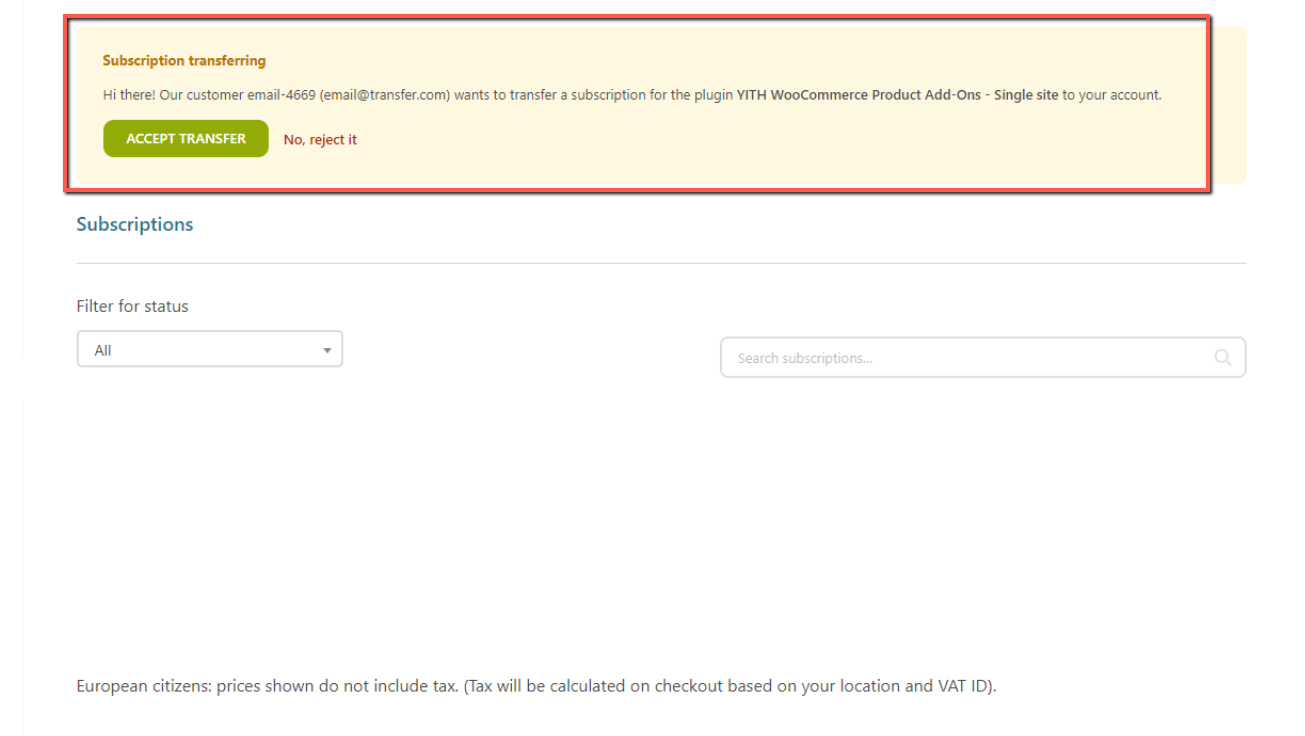 Once the process has been completed, the license key will be transferred to the new customer.
We hope you like this new functionality and you can get the best out of it!